DbVisualizer Editions
Installation files are identical for the Free and Pro editions.
DbVisualizer Pro is commercial and is licensed per user. Check the feature list for a complete overview of the features in respective edition and the EULA for licensing terms.
DbVisualizer Free
Free of charge for commercial and non-commercial use. This edition provides basic level features useful for most users.
DbVisualizer Pro
Extends the Free edition with a collection of productivity features. See list below. Pro edition is available with Premium support or Basic support. Evaluate for free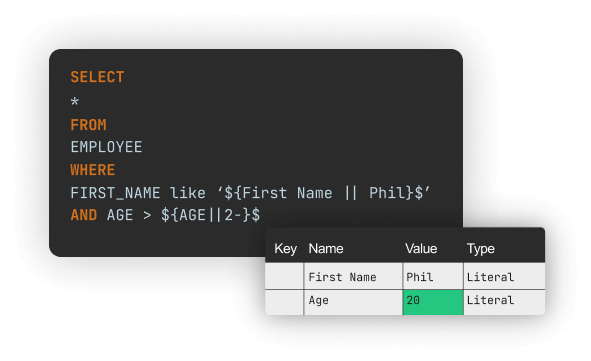 What's included.
Our editions are built to suit different needs. See exactly what's included in each edition below.
Runs on Windows, macOS, and Linux/UNIX
Extended database specific support
Procedure, function, package and trigger
Database scheduling, events, jobs
How to get Free or evaluate Pro edition
Download and install the application to get the free version. If you decide that you want to evaluate the Pro version it is requested from within DbVisualizer. Open the Help menu and choose Evaluate Pro version to get started with the trial.
Help → Evaluate Pro Edition
Notify me when new features are announced